Spotlight on the Veratrak Platform Security & Compliance Features
March 06, 2023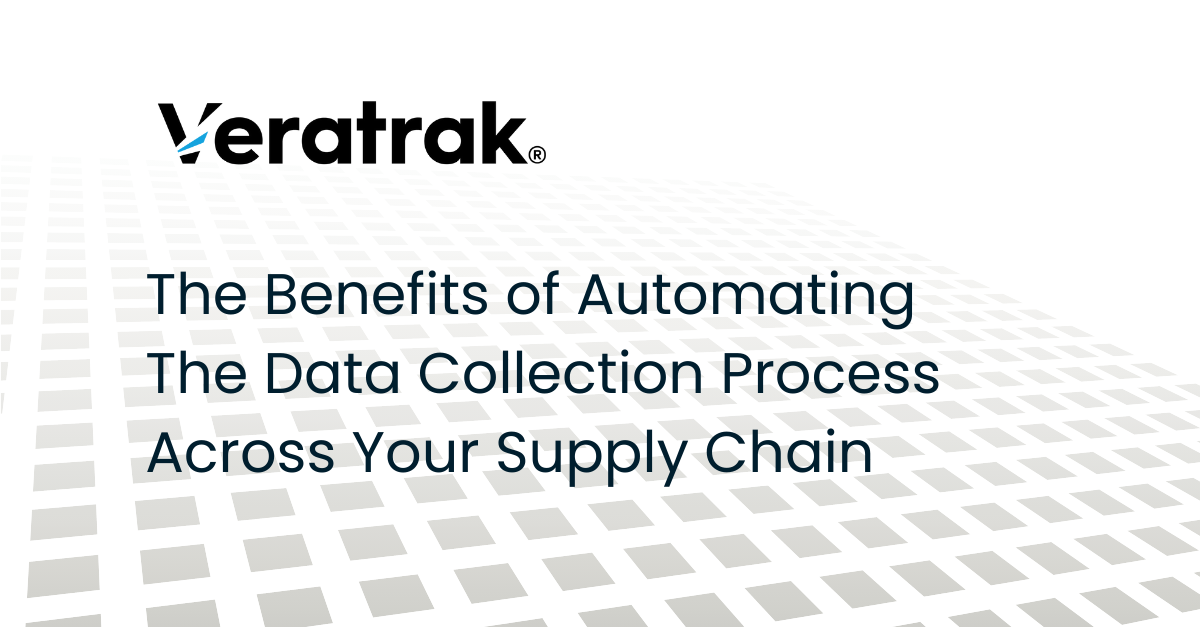 Veratrak's data integrity and security features make FDA, EU and life sciences regulations compliance easy and understandable for clients.
To showcase some of the security and compliance features of the Veratrak Platform, we speak to Adam Bradley, Quality Assurance Associate at Veratrak.
Q: What is your role at Veratrak?
A: I am a Quality Assurance Associate at Veratrak, and my role is to work with developers from the beginning through to handing over a product release to our customers, ensuring that the final product delivered is well tested and stable.
Q: What do you like about working at Veratrak/ about your role at Veratrak?
A: Working in a smaller sized company allows the benefit of wider communication between teams and the ability to discuss and sway decisions outside of purely Quality Assurance. As I was told when I joined, we 'wear many hats' at Veratrak, which lets me have a wider understanding of what our company mission is and why what I do is important for the company.
Q: What is the Veratrak Platform?
A: The Hub, by Veratrak links systems across pharmaceutical, logistics and contract manufacturing organisations to facilitate collaboration, improve visibility and generate efficiencies across supply chain operations. The aim is to provide a single and secure platform to automatically extract, synthesise and visualise partner performance metrics across supply chain operations, to create a safer and sustainable future for the industry's critical supply chains.
Q: Why is it different from other platforms?
A: Veratrak is anchored on blockchain technology and was developed, designed, and maintained with security as a top priority. Our auditable record keeping gives customers full visibility of operations across their supply chain. It was purpose built for healthcare and life sciences organisations, which is why it operates in accordance with GAMP 5® guidelines, GxP Data Integrity, and FDA 21 CFR Part 11 guidelines to enable our customers to achieve compliance and security.
Q: Can you tell us more about the Veratrak Platform security features?
A: The Hub, by Veratrak, is designed to maximise security for data at rest and in transit, and we enable Clients to match their security requirements with configurable features to ensure data is safe and secure. Documents and data sets are accessible within the platform for authenticated and permissioned users only, preventing any external, unauthorised access.
Q: Who can have login access to the Hub?
A: Veratrak uses a token based authentication system to allow customers to interact within the Hub. Unauthorised personnel are not able to access the Veratrak user interface nor its resources unless invited to the platform by email from a Client. Invited users can be managed by an Administrator, granting them the appropriate levels of access permissions.
As a custom add-on feature, the Platform supports Multi-Factor Authentication (MFA) during login. When it's enabled, users are required to prove authentication, adding an additional security check beyond username and password, for users to verify identity.
Q: What are the security standards accreditations?
A: Veratrak is certified ISO/IEC 27001, a worldwide standard for the protection of sensitive data and information systems, and we see it as a validation of our commitment to the secure handling and storage of customer data
In addition, Veratrak is built on Amazon's secure data centres and uses the Amazon Web Service (AWS) technology, which is designed and managed in alignment with best security practices to ensure compliance with industry standards. Amazon's data centre operations have been accredited under:
ISO 9001, ISO 27001, ISO 27017, ISO 27018
SOC 1/ISAE 3402, SOC 2, SOC 3
FISMA, DIACAP, and FedRAMP
PCI DSS Level 1



Q: Can you highlight some of the compliance capabilities of the Platform for a Quality audit?

A: Veratrak's focus on the pharmaceutical and life sciences industry means that quality and compliance are at the heart of our business, from support to product development. Our customers can use the Veratrak's electronic signature (e-signature) service to securely and efficiently achieve FDA 21 CFR Part 11 compliance, capturing the signature bearer, date, time, and signature meaning.

The Veratrak platform requires users to re-authenticate credentials prior to each signature, confirming identity and permission, then Veratrak imprints all FDA 21 CFR Part 11 relevant data to the document itself and this data is captured and stored on Veratrak's GxP Audit Log, which uses Blockchain technology, so the information stored on-chain is encrypted end-to-end and can't be altered or deleted, preventing unauthorised activity and fraud.

Q: Finally, can you share your thoughts on the top 2 cybersecurity trends to watch out for in 2023?

A: Now more than ever, it's important to be aware of the latest cyber threats and how they affect our everyday lives.

1. Ransomware attacks are on the rise, and they've been on the rise for years now. The attacks themselves aren't really new, but they're getting more sophisticated and more frequent. Ransomware can be used to target businesses and individuals alike, but its effects are most damaging when it targets businesses.


The first versions of ransomware were simple to spot and remove. They would block access to the user's files until a payment was made. But as time went on, the hackers got smarter and more ambitious, and so did their methods.

Today's ransomware is often delivered by malicious software that can be downloaded through email attachments or links sent in text messages. It can also spread through infected websites or social media platforms. Once inside your computer, it can encrypt all your files and make them unusable unless you pay up. Nowadays, it's easier than ever for hackers to create their own ransomware programmes, as they can buy a kit on the Dark Web that will do all the work for them, which means there are now thousands of different kinds of ransomware out there that can infect your devices and hold them hostage until you pay up.

The good news is that these kinds of attacks can be prevented by keeping your computer updated and using strong security software.

2. Cloud Vulnerabilities: Cloud computing is a huge part of the internet today, but it's not without its security risks.


The cloud is accelerating innovation across industries, and with it comes new threats. With the growing number of public cloud services available today, security has become a top priority for organisations looking to leverage the benefits of the cloud.

As the cloud becomes more popular, cyber criminals have also shifted their focus from traditional targets like PCs and laptops to internet-based attacks. As more businesses turn to cloud services for their computing needs, it's important to know how to keep your data safe.

As businesses move more of their operations to the cloud, they need to be sure that their information is secure and that they're protected against cyber attacks.

The best way to avoid being attacked by hackers?

Protect your computer with antivirus software and make sure it's updated regularly. Also, never open unsolicited emails or click on links from unknown sources—it could be an attempt at cyber extortion.

The Solution: blockchain technology to secure your data exchanges

When Blockchain technology is integrated within the pharma supply chain, it offers many benefits such as traceability and high operational efficiency of supply chain management via secure monitoring, auditing and mapping.

The Hub, by Veratrak, a single and secure platform for managing your supply chain partners, was purpose built for the life sciences industry. Our solution architecture secures data ingested to the Hub through a private blockchain network, ensuring leading security and compliance with US and EU regulations. Veratrak's clients can manage their data and exchange documents safely with their outsourced partners through our secure Platform which uses tamper-proof encryption technology, to combat these vulnerabilities and reduce exposure to risk.

Contact us to discuss how we can help your organisation keep your supply chain data secure and help reduce operational risk within your operations.

To find out more about Blockchain technology, download our white paper.