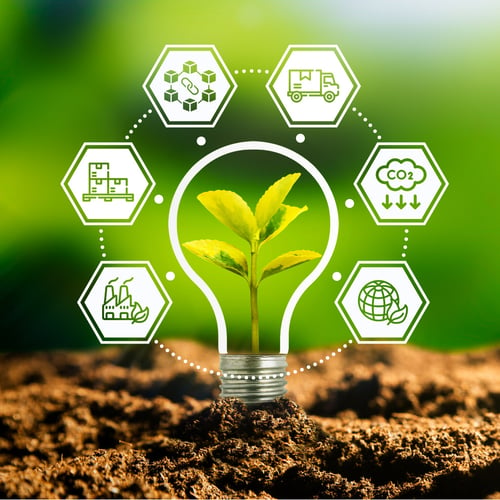 MEET SUSTAINABILITY GOALS
Sustainability data captured and centralised into the Hub dashboard includes: Scope 3 Emissions (Purchased goods and services, business travel, employee commuting, waste disposal, use of sold products), transportation and distribution (up- and downstream), investments and leased assets and franchises.
Integrated emissions calculations based on industry best practice, the GLEC framework and compliant with ISO 14083.
Track products along the value chain: reducing inventory safety buffers and respond quickly to unexpected events.
High quality analytics and reporting to achieve better planning, visibility, diagnostics and troubleshooting.
Other types of data integrated within the Hub, by Veratrak
We integrate deeply and directly with your supply chain, so customers receive access to critical performance information in real time.
The Hub, by Veratrak key benefits
Our solution architecture secures data ingested to the Hub through a private blockchain network, ensuring leading security and compliance with GxP Data Integrity, FDA 21 CFR Part 11 and EU GMP.