Paving the Path to Success with Seamless ERP Integrations
September 21, 2023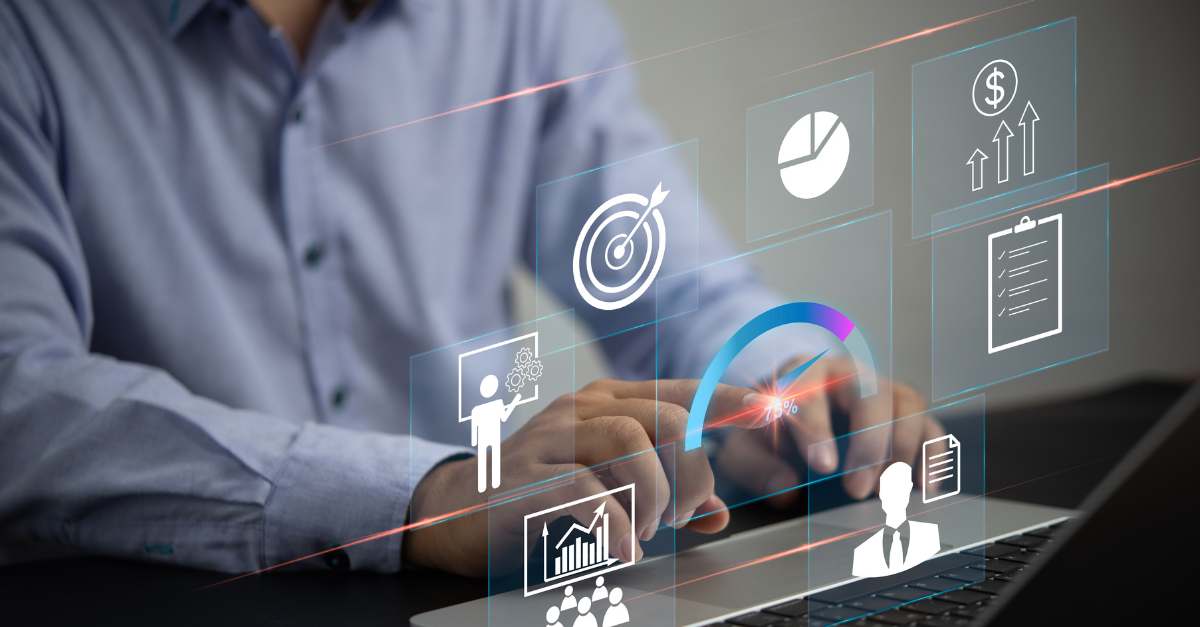 Modern cloud ERP softwares connect business operations with external partners and networks around the world, giving companies the collaboration, agility, and speed they need to be competitive today. In this article, we look at how IT teams need to prepare for a seamless transition to a new ERP, and how to address the integration of existing applications when upgrading their tech stack.
Rise in need for operational efficiency and transparency in business processes, increase in adoption of cloud and mobile applications, and surge in demand for data-driven decision-making are the prime factors that drive the growth of the global ERP software implementation. In 2022, IT spending on enterprise software amounted to around 783 billion U.S. dollars worldwide, a growth of 7.1 percent from the previous year, according to a Statista report (Enterprise software total worldwide expenditure 2009-2023).
Transitioning to a modern ERP like S/4HANA demands a well-defined roadmap that aligns with both business goals and technical requirements, to serve as the guiding light for the entire migration process. S/4HANA's true power lies in its ability to leverage intelligent technologies, such as AI, machine learning, and predictive analytics. IT teams must actively explore how these innovations can be integrated into their business processes to gain deeper insights, automate repetitive tasks, and drive data-driven decision-making.
As we saw in our previous article: "Unlocking Competitive Advantage: Migrating your ERP to S/4HANA", embracing the power of SAP's S/4HANA is no longer a choice but a necessity for enterprises aiming to stay ahead in a hyper-competitive landscape, and to align with SAP's self-imposed 2027 cut-off date for ECC support approaches.
Integration Challenges: Harmonising Systems and Data
One of the primary challenges in transitioning to S/4HANA is integrating it with the existing systems and applications. Many organisations have accumulated a complex web of legacy systems, third-party applications, and custom-built solutions over the years. Regardless of the deployment method, most implementations cost 3-4 times than budgeted, according to a G2 research (60 must-know ERP statistics), a one-size-fits-all approach will not suffice, as businesses have unique requirements and processes. Ensuring that S/4HANA seamlessly interacts with these disparate elements is crucial for maintaining business continuity.
Integrating systems may involve consolidating redundant applications, re-engineering interfaces, and establishing data harmonisation protocols. Data integration is particularly critical, as data inconsistencies can lead to inaccurate insights and decision-making. Properly mapping and transforming data to fit the new data model of S/4HANA is essential to maximise the benefits of the migration.
Driven by AI and powerful databases, modern ERP systems are becoming the central point of all operational processes, across a business. Migrating to S/4HANA represents a strategic shift that will redefine business operations and capabilities. By addressing integration challenges, balancing customisation needs, embracing the SAP Cloud Platform for innovation, and seeking expertise from experienced partners such as Veratrak, organisations can lay the foundation for a unified future.
Avoid business disruption with seamless integrations
Integration challenges in harmonising systems and data during the transition to SAP's S/4HANA are at the forefront of ensuring a successful migration. The journey may be complex, but the rewards are immense: increased operational efficiency, enhanced business insights, and a resilient IT landscape that can adapt and grow with your organisation in the new cloud era.
Partnering with a supply chain partner integration specialist like Veratrak, means they take away the burden of custom development, data mapping and systems maintenance, so you can focus your IT resources on supporting pharmaceutical manufacturing operations and delivering medicines to patients in need. The Hub's agnostic approach supports any file format from CSV, to XML, EDI or JSON, and any industry standard communication protocol from FTPS, to AS2, or API.
When a pharma company integrates directly into the Hub, the data sent from their ERP system to the Hub is first mapped into Veratrak's standard, where business logic and translations are performed. The Hub transforms the message into the appropriate outbound file format and protocol of the receiving partner. All of these transactions for a given business process are logged in Veratrak's Audit Log, which ensures ironclad data integrity and traceability across all parties' activities. Once the data integration is mapped out with your partners, the Hub harmonises data across all logistics providers, enabling insightful performance analysis and reporting.
Veratrak maintains the connectivity between all integrated partners, and customers benefit from the removal of internal message mapping and translation efforts, as well as significant cost and time savings per connection. Customers also benefit from reduced risks to onboard a new logistics provider.
Is an outdated infrastructure holding you back? Contact us to discover how Veratrak can help your team transition to S/4HANA seamlessly.
Accelerate the transition with Veratrak as your integration partner, find out more in our upcoming article: "Time For an ERP Upgrade? Discover The Benefits of Working With an Integration Partner". Subscribe to our newsletter to receive it directly in your inbox.
Watch our webinar recording to discover how robust business process modelling and streamlined integrations can facilitate supply chain operations. In this free webinar, we explore the challenges faced by organisations managing integrations with multiple supply chain partners and discuss practical strategies for enabling flexibility and efficiency across business processes.