Modernising IT Systems: Upgrading the Supply Chain Industry for Success
July 25, 2023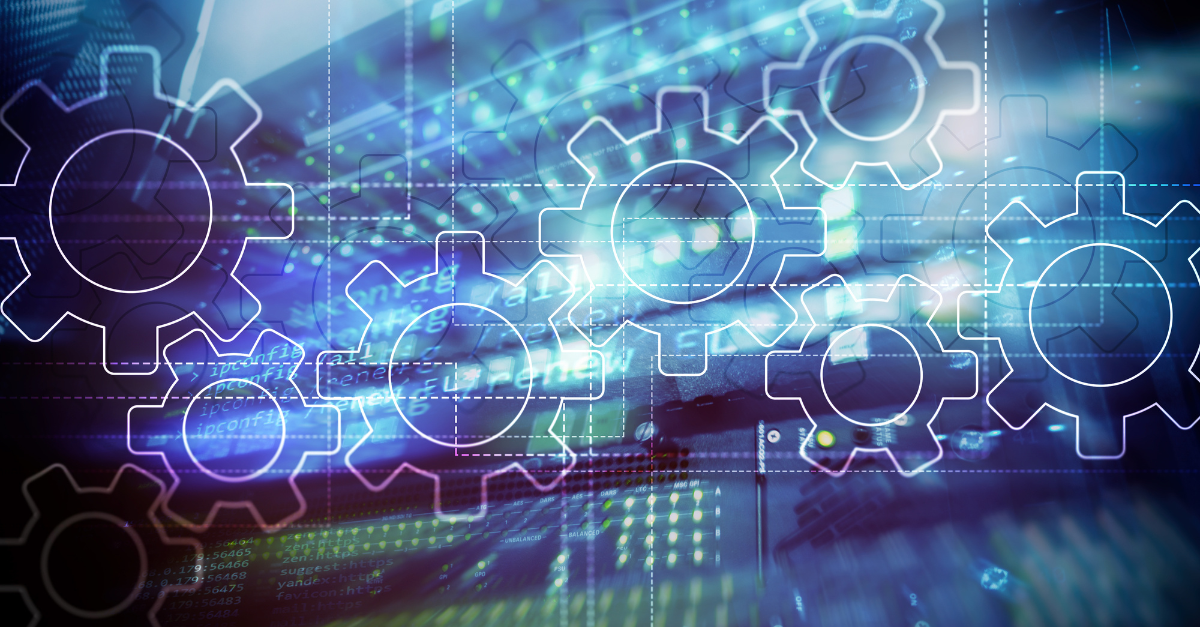 Outdated legacy IT systems that monopolise development time or require complex integrations present several challenges, as integrating them with newer technologies or third-party services can be a convoluted task requiring custom development, data mapping, and potentially overcoming compatibility issues.
In this article, we take a look at the common challenges brought on by obsolete legacy systems and how the pharmaceutical supply chain industry is recognising the commitment required to continuous improvement in an ever-evolving technological landscape.
---
Navigating the Challenges of Outdated IT Systems
In a world where Industry 4.0 is having a transformative impact on the pharmaceutical manufacturing industry, allowing it to adapt effectively to the constantly evolving market demands, legacy systems are often isolated and not designed to integrate seamlessly with the utilisation of advanced technologies like Artificial Intelligence, Internet of Things (IoT) and Big Data Analytics. Maintaining and supporting outdated legacy systems can be expensive, as they often run on outdated technology, programming languages, and frameworks that are no longer supported or widely used. This makes it challenging to find the required skills and knowledge in-house to integrate with modern applications or external systems.
Over time, knowledge about the inner workings of legacy systems may become limited, especially if the original developers have left the organisation or retired. Insufficient or outdated documentation further exacerbates this issue, making it challenging for new developers to understand and work with such systems effectively.
In addition, legacy systems are typically rigid and inflexible, making it difficult to accommodate changes and adapt to evolving business needs. Adding new features or modifying existing functionality can be time-consuming and challenging due to intricate dependencies within the system. They are also more susceptible to security vulnerabilities and breaches as they may not comply with modern security standards and regulations such as firewalls or encryption, posing risks to sensitive data and exposing the organisation to potential cyber threats.
When operations scale up, managing multiple supply chain partners in a highly regulated industry quickly becomes a multi-faceted challenge, as outdated IT systems may struggle to handle increased workloads as the business grows. Their architecture and infrastructure might not be designed to handle modern scalability demands, resulting in performance bottlenecks across the supply chain, system instability, and lack of agility.
To address these challenges, organisations may choose to undertake system modernisation efforts, which can involve various approaches such as re-platforming, rearchitecting, or replacing the legacy system entirely. They must develop systems upgrade not just within their own four walls, but also in alignment with their external partners along the supply chain, even as the technology continues to change rapidly.
A survey by McKinsey conducted in November 2022 of one hundred digital and analytics (DnA) leaders in life sciences functional areas, such as R&D, manufacturing and supply chain, reveals that the top hurdle to scaling life sciences DnA was a lack of high-quality data sources and data integration, as well as a lack of adoption and scaling. In addition, many life sciences companies fail to recognise the need to transform the mindset and culture of their organisations to drive DnA adoption at scale.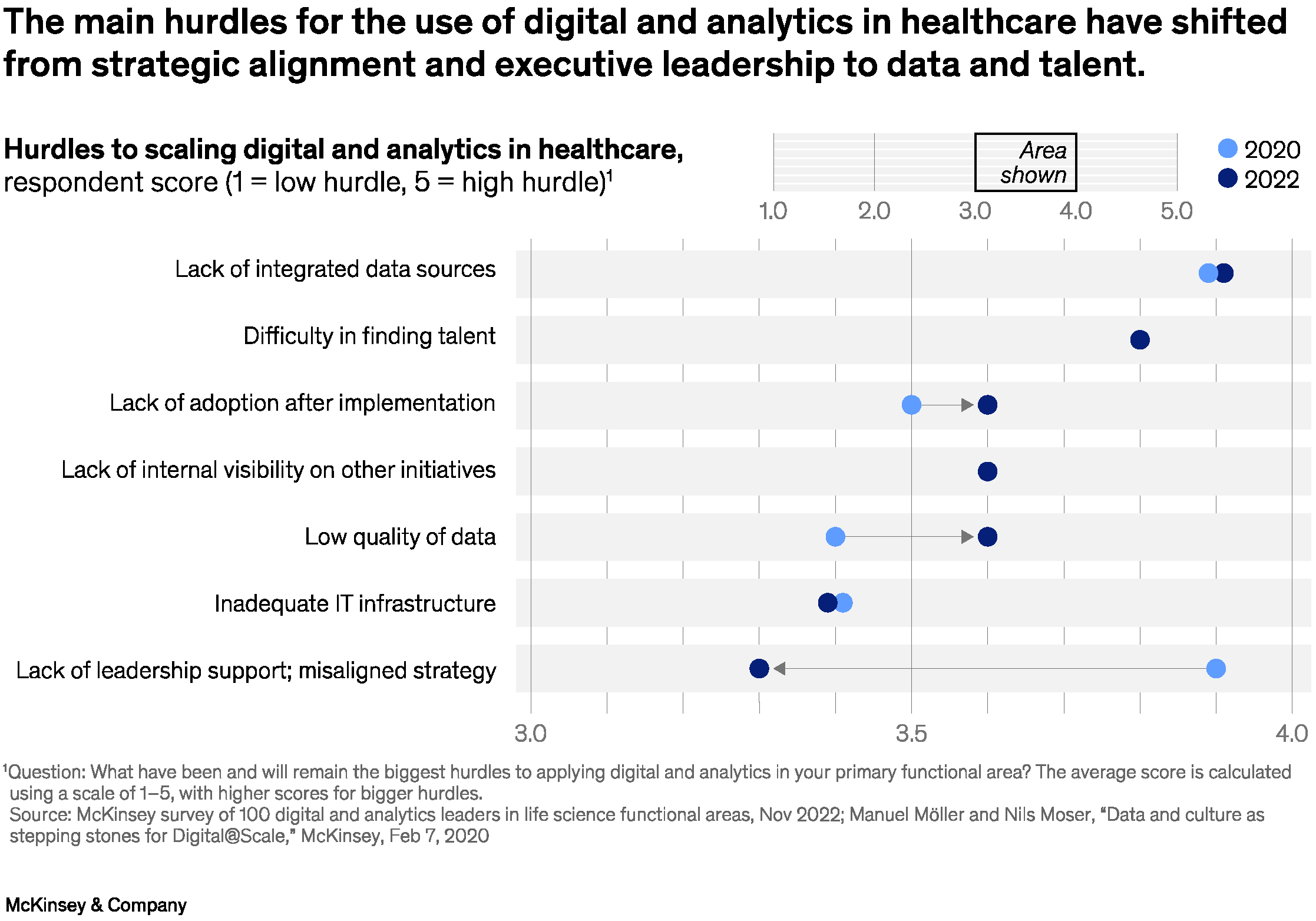 Securing the Supply Chain Industry with modernised IT Systems
Life sciences companies are making progress in adopting and deploying digital and analytics strategies, and looking at ways to upgrade their technologies to operate with greater agility, cost-efficiency, and control, and ultimately to provide better care for patients.
Since the pandemic, one of the key drivers behind the push to upgrade IT systems is the need for enhanced efficiency and productivity to reduce waste. To gain actionable insights and improve decision-making, companies are investing in advanced technologies such as cloud computing, data analytics, and artificial intelligence tools to optimise inventory management, identify cost-saving opportunities, forecast demand accurately, and identify potential risks or inefficiencies within their supply chain.
Another factor fuelling the trend of IT system upgrades is the increasing complexity and globalisation of the pharma supply chains. With supply networks spanning multiple regions and involving numerous stakeholders, managing operations manually or relying on outdated legacy systems becomes even more challenging.
Modern IT systems enable organisations to implement integrated platforms that provide real-time visibility across the entire supply chain, from sourcing to delivery. This enhanced visibility allows for proactive issue identification, timely decision-making, and effective risk management by implementing robust security protocols and regularly updating software.
However, despite the many benefits of upgrading IT systems, pharma companies need to carefully plan their migration strategies to ensure minimal disruption to ongoing operations. They must consider factors such as system compatibility, data migration, user training, and change management.
Mitigate risk and drive growth with a certified integration partner
By embracing modern technologies, organisations can improve supply chain visibility, make better and faster decisions, gain a competitive edge in a dynamic pharmaceutical market, and enhance patient safety.
Enhanced security and compliance
The pharma and life sciences industry has been very cautious in applying new digital technology to improve manufacturing and supply chain operations because of the risks associated with implementing new systems, and the regulatory environment in which they operate.
With the need to adhere to stricter regulations around serialisation, reporting, and traceability, partnering with Veratrak gives you peace of mind that your data is in safe hands. We are ISO 9001 and ISO 27001 certified and have implemented quality systems, security and compliance into the fabric of everything we do. All activity through the Hub is secure and complying with GxP standards, and full audit trails are provided.
Reduced IT and operational costs
Currently, many pharma companies operate with cumbersome, inefficient networks that struggle to respond to dynamic shifts in supply and demand, and those that want to upgrade their supply chain operations face a complex task. They need to start with a clear understanding of the current legacy systems and evolving technologies, and have the right resources in place, including a cross-functional team of IT experts to apply some level of standardisation process to ensure interoperability among different systems and partners.
Partnering with a supply chain partner integration specialist like Veratrak, means we take away the burden of custom development, data mapping and IT systems maintenance, so you can focus your IT resources on pharmaceutical manufacturing operations. When change happens at supplier level, the impact can be isolated through the Hub platform, managed and maintained by Veratrak, which acts as your extended IT team.
Supply Chain flexibility and greater network scalability
Point-to-Point Connections with a growing number of supply chain partners, and the constraints they place by being rigid, inflexible and costly to implement and maintain, are exacerbated across global and multi-partner logistics chains, where there are separate sets of regulations that must be adhered to, as well as varied metrics and currency being used across different markets.
Every new logistic partner will have some form of custom business process to implement, which has a cost and risk leading to commercial restrictions. In addition, when a supply chain partner is upgrading their system, legacy mappings still need to operate whilst new mappings are being tested to ensure supply chain continuity and data integrity.
At Veratrak, we understand all of the values required to support a business process. Through the Hub, we map, then transform your values to a Veratrak Standard which is then mapped to the partner values. We give guidelines on best practice that will help everyone maximise flexibility, and our roadmap for future releases will support automated testing, where you can configure the Hub with the required changes and compare old vs new results.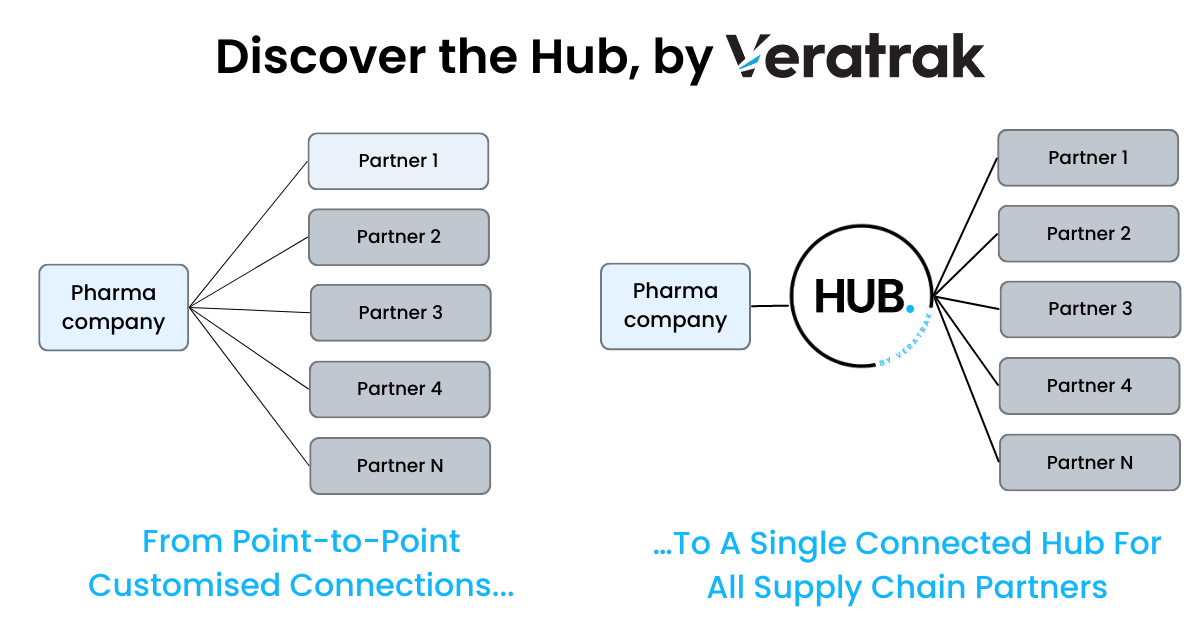 The Hub platform provides scalability where new business processes can be added and can expand to support new use cases by enabling 'plug and play' connectivity with new partners.
End-to-end supply chain integration
The Hub provides connectivity to all supply chain partners regardless of their capability. By implementing standardised data exchange formats and enhancing interoperability, companies can achieve seamless information flow, minimise errors, and improve overall supply chain efficiency. At Veratrak, we enable ease of integration with 3PL data systems to manage your data how you need it, when you need it, whilst securely backed as an audit log.
Regardless of what types of planning or ERP systems different supply chain partners use, they can all be integrated into the Hub cloud-based architecture, where data management processes generate a single source of truth.
Our Hub platform supports all file formats from CSV, to XML or JSON, and all communication protocols from EDI to AS2.
| | |
| --- | --- |
| The Hub: portal access benefits | The Hub: added Value Services |
| Data Mapping To/From Standard | Directory of Partners |
| Business Process Visibility & Control | Compliance Status & Monitoring |
| Data Validation | Partner KPI Reporting |
| Business Process Rules | Alert for SLA Misses |
Having difficulty with end-to-end visibility across your supply chain network or supply chain partners due to disconnected/disparate systems, or data incompatibility?
Our award-winning software solutions enable participants along the life sciences supply chain to collaborate in new ways. Get ready to offload the operational and IT systems integration burden to our team of experienced integration specialists: contact us to start the conversation.