Emerging Trends in Pharma Supply Chain
May 04, 2023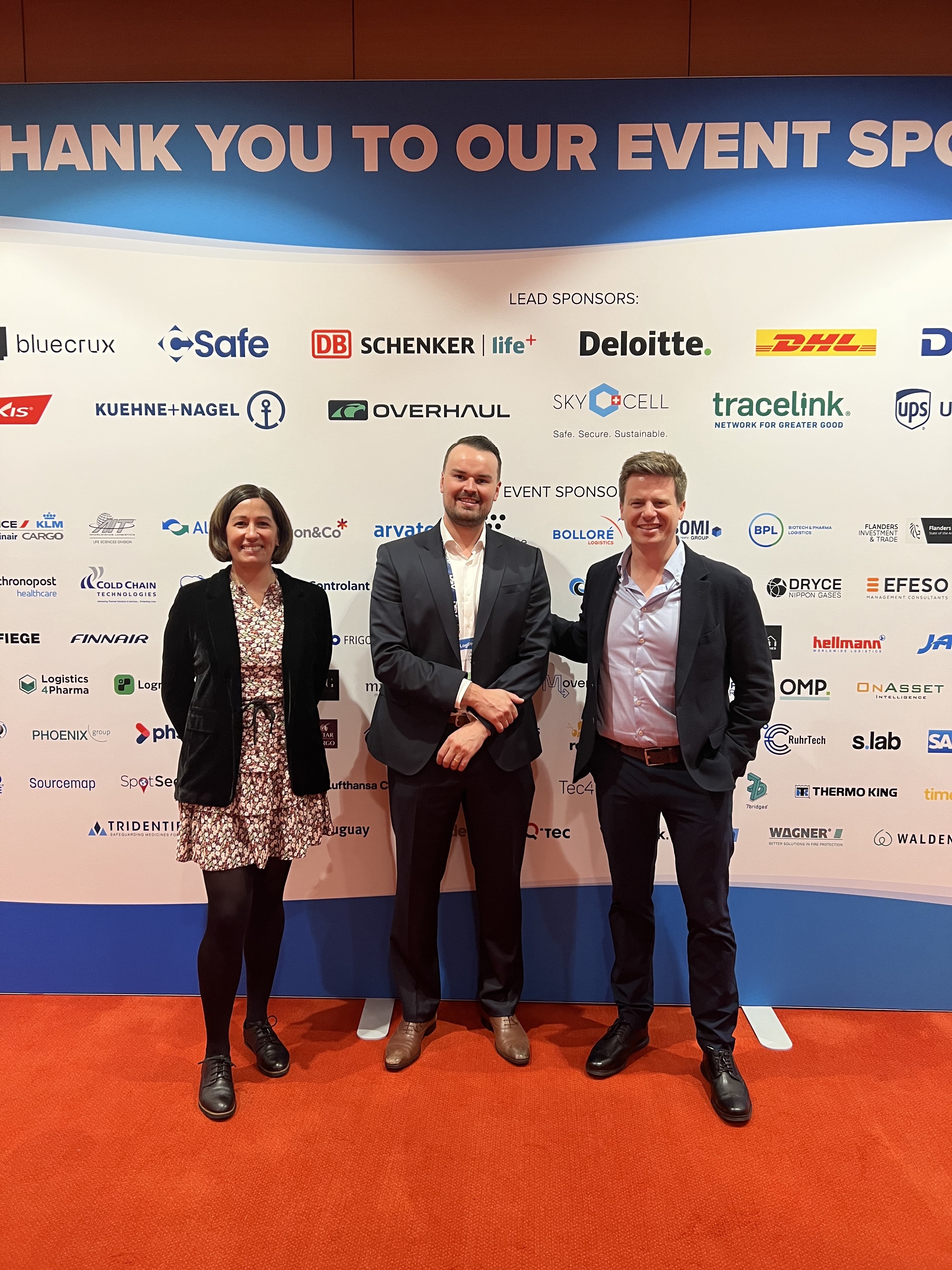 Highlights from LogiPharma Europe 2023
The LogiPharma Europe 2023 event took place in April in Lyon (France) this year, and brought together experts from the pharmaceutical industry to discuss and explore the latest trends and innovations in the supply chain, with a focus on unlocking the future of the pharma supply chain.
If you didn't get a chance to attend the event, here are the key highlights from the panel of speakers:
Digital transformation in supply chain to ensure resilience and agility
Some of the panel discussions explored how digital technologies are transforming the pharma supply chain, with topics such as automation, blockchain, and AI. Experts in the field discussed how these technologies can improve supply chain visibility, increase efficiency, and reduce costs.

Speakers debated how resilience and agility can be achieved through building on supplier trust and using technology to bring maturity in collaboration, and that working together as a partnership to achieve visibility by leveraging suppliers, and co-develop services with transparency was necessary, because constant changes and disruption in the supply chain means the industry needs a robust network to backup business continuity.

Improvement in end-to-end supply chain visibility was showcased as critical to increase resilience through the development of integrated digital platforms. These digital networks aim to create trusted connections between manufacturers, suppliers, and wholesalers through a collaboration hub where they can share and access data securely.

This type of data integration provides stakeholders with a reciprocal and improved real-time understanding of their supply chain situation, leading to more efficient supply chain management and intervention. The benefits of this approach are clear, as end-to-end monitoring of the supply chain provides companies with enhanced visibility, which helps them be agile, by predicting and responding to internal and external challenges efficiently, and so reducing supply chain risks.

In addition, it was proposed that, in the light of the disruption caused by the health, geopolitical and economic turmoil, a solution could be moving downstream to fewer partners in time, to get closer to work with key, local players, as a localised supply operation would have significant capability to respond rapidly to local conditions. It was debated though this end-to-end localised manufacturing approach cannot remove all dependence on externalities - such as internationally sourced or supplied raw materials and consumables - and needs to be considered as an alternative option for bolstering pharma supply resilience.
Partnering to drive sustainability
Another major theme of the event was sustainability, with discussions on topics such as ways to measure and reduce carbon footprint, waste reduction, sustainable packaging, and even drone delivery to send emergency medicines to remote areas.

Subject matter experts in the field shared their experiences and best practices in implementing sustainable supply chain practices, highlighting that some of the challenges they faced included lack of skills and knowledge, as there is little information to understand what needs to be done. They discussed that as an industry, we need to lead the way, and work together with supply chain suppliers to set regimes and recommendations for which standards to follow, and collaborate for a solution to align data and reporting.

It was agreed that, as an industry, we need to continue to challenge each other to innovate to find alternative ways to reduce carbon footprint. The key levers to be successful in achieving a sustainable pharma supply chain were stated as:
Customer engagement to understand the next steps required to reduce carbon emissions
Supplier collaboration to align reporting standards and metrics
Investment in new technology and innovation
Data analytics for consistent reporting and measures (KPI) and benchmarking across the industry, but also other industries.
Summary
Greater collaboration and cooperation between pharma and its stakeholders will be key to successfully building resilient and sustainable supply chains for the future. As companies assess their supply chain strategies for the future, investing in innovative technologies to develop new business models with partners to drive the decarbonisation agenda, and collaborating to work on science based targets are key to secure the future of a sustainable pharma industry.

Contact us to find out how the Hub, by Veratrak can help your organisation gain visibility on logistics activities and global shipping workflows in real time, improve order management and warehousing productivity, as well as measure sustainability metrics effectively.